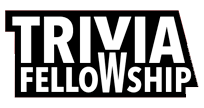 Trivia quiz for smart people
Question 1 of 10
Who lives at 10 Downing Street?
Question 2 of 10
A claddagh ring is traditional jewelry from which country?
Question 3 of 10
Inflammation of the blood-brain barrier is a characteristic of which disease?
Question 4 of 10
What is a word that means a part of a building or living thing?
Question 5 of 10
What nationality is Daniel Radcliffe?
Question 6 of 10
Which musical duo record the album "Parsley, Sage, Rosemary and Thyme"?
Question 7 of 10
Which is the largest city in the Netherlands, by population?
Question 8 of 10
Gaudi designed the famous Sagrada Familia church in which city?
Question 9 of 10
In the book 'The Winter's Tale', leontes says that Florizel does not marry without what?
Question 10 of 10
Pomona, a Roman autumn festival, was named after the goddess of what?