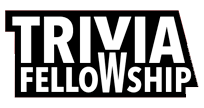 Trivia Quiz for geniuses
Question 1 of 10
What was the name of Michael Jackson's amusement park themed compound?
Question 2 of 10
When you decide you are not going to continue betting with your hand, what is called?
Question 3 of 10
A host of movies have been made about which Mary Shelley creation?
Question 4 of 10
What is the basic unit of resistance?
Question 5 of 10
How many faces does a cube have?
Question 6 of 10
In the film 'The Rocketeer' what type of personal flying vehicle was featured?
Question 7 of 10
How do penguins often move across ice?
Question 8 of 10
Two items which are held apart are what?
Question 9 of 10
Who sang the song 'Your Song'?
Question 10 of 10
The Clio is produced by whom?