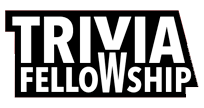 Food & Cooking Quiz
Question 1 of 10
What citrus fruit normally accompanies fish and chips with a little slice?
Question 2 of 10
Bordeaux, Burgundy and the Loire Valley are wine regions in which country?
Question 3 of 10
Which tyre company has since 1900 published guides to the best restaurants in the world?
Question 4 of 10
Rioja, Cava and Ribera del Duero are wine-producing regions in which country?
Question 5 of 10
Thatchers, Stowford Press and Magners are brands of what drink?
Question 6 of 10
What is a Tayberry?
Question 7 of 10
A Scotch egg traditionally contains which meat?
Question 8 of 10
Which supermarket uses the advertising slogan 'Every little helps'?
Question 9 of 10
In a 2003 release, Kelis sang about what dairy product?
Question 10 of 10
What flavour is the boiled sweet 'Hawick Balls'?