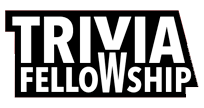 Food & Cooking Quiz
Question 1 of 10
In Spanish cuisine, what is gazpacho?
Question 2 of 10
Which of the following is a type of apple?
Question 3 of 10
What country is the biggest rice producer in the world?
Question 4 of 10
An English dessert of mixed berries surrounded by white bread has what name?
Question 5 of 10
Red Stripe beer comes from what country?
Question 6 of 10
TV chef Delia Smith is a major shareholder in which football club?
Question 7 of 10
Bird's Nest Soup is a delicacy from which country?
Question 8 of 10
How can you tell which watermelon is the ripest?
Question 9 of 10
Steak haché is the French bistro equivalent of what dish? 
Question 10 of 10
Which fruit was once known as a Chinese gooseberry?