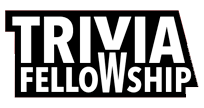 Food Quiz
Question 1 of 10
What is bangers and mash?
Question 2 of 10
Napa, Savoy, Cannonball and Red are varieties of what vegetable?
Question 3 of 10
A cup of chopped, boiled broccoli contains the full daily requirement of which vitamin?
Question 4 of 10
Pecorino, Mascarpone and Taleggio are Italian varieties of which food?
Question 5 of 10
Which dish of pate and covered in puff pastry and is similar to the dish 'filet de bœuf en croûte'?
Question 6 of 10
What is a traditional breakfast that is hugley popular in Northern Ireland?
Question 7 of 10
Which country does the vegetable swede originate from?
Question 8 of 10
Which character in the Dandy comic was fond of cow pie?
Question 9 of 10
King Edward, Cara and Arran Pilot are varieties of which vegetable?
Question 10 of 10
What type of alcoholic beverage is Guinness?