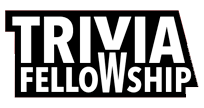 Food Quiz
Question 1 of 10
What is the traditional main dish at an Scottish Burns Night?
Question 2 of 10
Sausages in Yorkshire pudding batter is a traditional English dish known as what?
Question 3 of 10
What is the main ingredient of black pudding?
Question 4 of 10
25% of all hazelnuts end up in a jar of what?
Question 5 of 10
The Beatles' record label, launched in 1968, was named after which fruit?
Question 6 of 10
Sparkling water gets its bubbles from what gas?
Question 7 of 10
Frappucino drinks are served by which chain?
Question 8 of 10
The Eastern European soup called borscht is usually made with what vegetable?
Question 9 of 10
What colour is a kumquat?
Question 10 of 10
Kalamata, Liguria and Niçoise are varieties of what food?