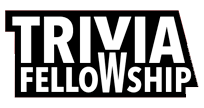 Movie Quiz
Question 1 of 10
Complete the title of the 2006 film: The Devil Wears ...
Question 2 of 10
The 2017 film Borg McEnroe is about which sport?
Question 3 of 10
Bad Moms Christmas' is a direct sequel to which of the following films?
Question 4 of 10
Who is the only female actor to play James Bond's boss M?
Question 5 of 10
In which city is Die Hard With a Vengeance set?
Question 6 of 10
Who appeared in the films The Fugitive, Air Force One, Cowboys & Aliens and Ender's Game?
Question 7 of 10
In which year does Marty McFly find himself transported to in Back to the Future?
Question 8 of 10
Who starred as Truman Burbank in The Truman Show?
Question 9 of 10
Who directed the classic war film Saving Private Ryan?
Question 10 of 10
Who plays dancer Santanico Pandemonium in From Dusk Til Dawn?