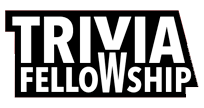 Movie Quiz
Question 1 of 10
An awkward man finds a magical accessory that gives him special powers and a very green head.
Question 2 of 10
What goes before Identity, Supremacy and Ultimatum in an action film series?
Question 3 of 10
Which war are the films Platoon, Apocalypse Now and Full Metal Jacket set during?
Question 4 of 10
What is Carrie's surname in Sex and the City?
Question 5 of 10
Compete the title of the 1990 comedy starring Robbie Coltrane and Eric Idle: "____ on the Run"
Question 6 of 10
Which silent film won five Oscars in 2012 including Best Picture, Best Actor and Best Director?
Question 7 of 10
Who played the human lead in the 2012 Seth MacFarlane comedy Ted?
Question 8 of 10
Who plays the lead character Edward Malus in the 2006 remake of The Wicker Man?
Question 9 of 10
What colour is the Terminator's cybernetic eye?
Question 10 of 10
In which country was the 2005 film Wolf Creek set?