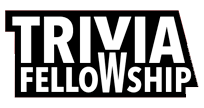 Movie Quiz
Question 1 of 10
What kind of animal is Stuart Little?
Question 2 of 10
Who gets left Home Alone in the hit comedy from 1990?
Question 3 of 10
Complete the title of the 1995 Nicolas Cage film: Leaving ...
Question 4 of 10
What type of film is 'The Incredibles 2' ?
Question 5 of 10
Who plays Mahatma Gandhi in the Oscar winning classic film Ganhdi?
Question 6 of 10
Who plays the lead character John Nash in the 2001 film A Beautiful Mind?
Question 7 of 10
A film depicting the real life story of a miracle plane landing on the Hudson River in New York.
Question 8 of 10
The 1999 film 10 Things I Hate About You was based on which Shakespeare play?
Question 9 of 10
Who voices the Genie in the 1992 animated version of Aladdin?
Question 10 of 10
Who stars as King Leonidas in the 2006 film 300?