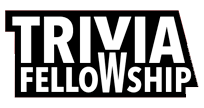 Movie Quiz
Question 1 of 10
Complete the title of the 1991 film: Thelma and ...
Question 2 of 10
Who won an Oscar for his role in the 2000 film Gladiator?
Question 3 of 10
Which singer starred in The Bodyguard?
Question 4 of 10
Which kingdom was Arthur Curry heir to in 'Aquaman'?
Question 5 of 10
What is the name of the princess in Aladdin?
Question 6 of 10
In which country is Mulan set?
Question 7 of 10
Who sang the song Skyfall from the film of the same name?
Question 8 of 10
Happy Gilmore centres around which sport?
Question 9 of 10
A group of kids follow a treasure map and face traps and criminals in an attempt to save their town.
Question 10 of 10
The Creed films are spin offs from which other film series?