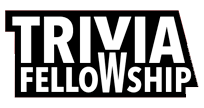 Movie Quiz
Question 1 of 10
What is the name of the magical board game in a 1995 Robin Williams film?
Question 2 of 10
Which actor appeared in the comedies Dodgeball, Zoolander and Meet the Parents?
Question 3 of 10
A young trainee FBI agent enlists the help of one serial killer to find another.
Question 4 of 10
Who stars alongside Daniel Stern as the Wet Bandits in the 1990 hit film Home Alone?
Question 5 of 10
Who plays Robert Langdon in the 2006 film The Da Vinci Code?
Question 6 of 10
Who plays Mia Wallace in Pulp Fiction?
Question 7 of 10
What type of film is 'Kubo and the Two Strings' ?
Question 8 of 10
Who has to fight wolves in the 2011 film The Grey?
Question 9 of 10
Who composed the musical themes to Star Wars, E.T., Superman and Indiana Jones?
Question 10 of 10
Who plays Maid Marion in the Ridley Scott film Robin Hood starring Russell Crowe?