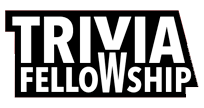 Movie Quiz
Question 1 of 10
Who played Zorro in the 1998 film The Mask of Zorro?
Question 2 of 10
The Bridges of Madison County starred which Mamma Mia actress?
Question 3 of 10
Muse's Supermassive Black Hole is a track from which Robert Pattinson movie about vampires?
Question 4 of 10
Which 1997 comedy starred Will Smith and Tommy Lee Jones?
Question 5 of 10
Complete the title of the animated film based on a Roald Dahl book: James and the Giant ....
Question 6 of 10
Who is the Atomic Blonde in 'Atomic Blonde'?
Question 7 of 10
Which actress appears in the films True Lies, Halloween and Knives Out?
Question 8 of 10
What was the name of Eddie Murphy's character in the Beverley Hills Cop movies?
Question 9 of 10
Who stars as the elf Buddy in the Christmas film Elf?
Question 10 of 10
Which actor played the lead role in the 2005 film War of the Worlds?