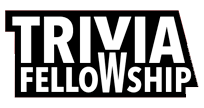 Movie Quiz
Question 1 of 10
What kind of animals are featured in the 2006 film Happy Feet?
Question 2 of 10
A man falsely accused of killing his wife manages to escape and goes on a hunt for her real killer.
Question 3 of 10
Complete the title of the 2014 film: The Grand Budapest ...
Question 4 of 10
Who plays Cruella DeVil in the 1996 live action version of 101 Dalmatians?
Question 5 of 10
What kind of creature is Aladdin's pet Abu?
Question 6 of 10
In which country is the 2012 film Brave set?
Question 7 of 10
Who starred as the singer Ally in the 2018 film A Star Is Born?
Question 8 of 10
Which 2000 Christian Bale film is based on a disturbing novel by Bret Easton Ellis?
Question 9 of 10
Who plays the character Blade in the Blade trilogy?
Question 10 of 10
Which island is King Kong from?