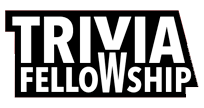 Movie Quiz
Question 1 of 10
What word is missing from the this film title: My Big Fat ... Wedding?
Question 2 of 10
The soundtrack to The Bodyguard is sung by which singer - songwriter who also stars in the movie?
Question 3 of 10
What is a stork in the 2016 film 'Storks'?
Question 4 of 10
The Dumb and Dumber films star Jeff Daniels and which other actor?
Question 5 of 10
Which actor starred in the 2016 musical La La Land?
Question 6 of 10
Which of the following is not a genre of 'Halloween' ?
Question 7 of 10
Who plays teacher Dewey Finn in the 2003 comedy School of Rock?
Question 8 of 10
What is Tom Cruise's character's call sign in Top Gun? 
Question 9 of 10
Who played Emma Peel in the 1998 film The Avengers?
Question 10 of 10
What is the name of the evil organisation in the G.I. Joe films?