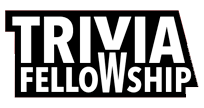 Movie Quiz
Question 1 of 10
Who plays Vivian Ward in the 1990 film Pretty Woman?
Question 2 of 10
Who is responsible for providing all of James Bond's equipment and gadgets?
Question 3 of 10
Which of the following genres best fits the 2015 film 'Daddy's Home'?
Question 4 of 10
What is the profession of Tom Hanks's character Paul Edgecomb in The Green Mile?
Question 5 of 10
What is the first name of the character played by Kate Winslet in Titanic?
Question 6 of 10
Which of these westerns does not star John Wayne?
Question 7 of 10
Who plays the maid Marisa in the 2002 film Maid in Manhattan?
Question 8 of 10
Name the Oscar winning musical from 2016 starring Ryan Gosling and Emma Stone.
Question 9 of 10
Which future Hollywood star's first film role was in A Nightmare on Elm Street?
Question 10 of 10
Who voices Garfield in the 2004 film Garfield?