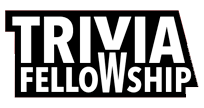 1950s Movie Quiz
Question 1 of 10
50s star Sophia Loren was from which country?
Question 2 of 10
The 1950 Bette Davis and Anne Baxter movie was All About who?
Question 3 of 10
Which 50s star appeared nude on the first cover of Playboy?
Question 4 of 10
The 1959 movie was called Anatomy of a what?
Question 5 of 10
In which country was 50s movie star Elizabeth Taylor born?
Question 6 of 10
What colour was Betty Grable's heaven in the 1950 movie?
Question 7 of 10
Who plays opposite Audrey Hepburn in Roman Holiday?
Question 8 of 10
1956 movie Giant is set in which US state?
Question 9 of 10
Who directed the 1956 movie The Ten Commandments?
Question 10 of 10
What is the first name of the main character in A Streetcar Named Desire?