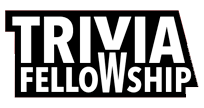 1950s Movie Quiz
Question 1 of 10
60s Director Aleksandr Ptushko was from which country?
Question 2 of 10
1950 movie Louisa starred which future politician?
Question 3 of 10
What was the name of the lead character in Around the World in 80 Days?
Question 4 of 10
Who plays Victor Frankenstein in the 1957 movie?
Question 5 of 10
Troops from which country are running the camp in Bridge on the River Kwai?
Question 6 of 10
Which was the first Carry On movie to be released in 1958?
Question 7 of 10
Who stars in An American in Paris?
Question 8 of 10
12 Angry Men is set in which building?
Question 9 of 10
Who played the female lead in From Here to Eternity?
Question 10 of 10
1958 movie A Night To Remember is about which event?