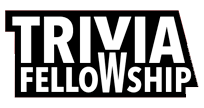 1950s Trivia Quiz
Question 1 of 10
Which singer purchased the Graceland mansion in March 1957?
Question 2 of 10
What was the name of scientist Einstein, who died in the US in 1955?
Question 3 of 10
A Goodyear factory was opened in Luxembourg in 1950 to make which type of product?
Question 4 of 10
What did Norma Jean Mortenson change her name to in February 1956?
Question 5 of 10
Which famous singer died in a plane crash near Clear Lake, Iowa in February 1959?
Question 6 of 10
Which flying toy was sold for the first time in January 1957?
Question 7 of 10
What title was Princess Elizabeth's husband given when she became Queen?
Question 8 of 10
What was the name of Princess Grace of Monaco's oldest child, born in 1957?
Question 9 of 10
What was the name of the Soviet Union's satellite which successfully went into orbit in 1957?
Question 10 of 10
Which became the 50th and last US state in August 1959?