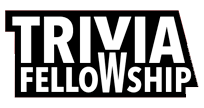 Quiz : Geography and more
Question 1 of 10
What colour are bananas before they turn yellow?
Question 2 of 10
Which State has the same name as a river?
Question 3 of 10
Which famous Paris hotel taken over by occupying Germans as the local headquarters of the Luftwaffe in WW2?
Question 4 of 10
What is the highest point in the US?
Question 5 of 10
What nickname is associated with the US State of South Dakota?
Question 6 of 10
Maine has borders with Canada, New Hampshire and which other state?
Question 7 of 10
Which of the following has seen the greatest increase in consumption since 1900?
Question 8 of 10
What is the Spanish fort near St. Augustine, Florida called?
Question 9 of 10
What is the largest city on the Baja California Peninsula?
Question 10 of 10
In what U.S. state can you visit the John Hancock Center?