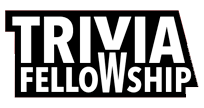 10 mixed questions about geography
Question 1 of 10
Of these cities, which is in England?
Question 2 of 10
What is the capital of the Netherlands?
Question 3 of 10
The name of which Ocean follows "Cathay" in the name of a Hong Kong based airline?
Question 4 of 10
What is the most northerly member state in the EU?
Question 5 of 10
Which is the largest country in area in the British Commonwealth?
Question 6 of 10
Which of these rivers is on the same continent as the Himalayas?
Question 7 of 10
In which European country is Lillehammer situated?
Question 8 of 10
What do the Norwegians call Norway?
Question 9 of 10
What is the term for a pointed piece of land that sticks into an ocean, sea or river?
Question 10 of 10
Which of the four major Japanese islands is the largest?